Pioneer. Advocate. Impact investor.
Derrick Morgan has been a staple Linebacker in the National Football League since he was drafted 16th overall by the Tennesee Titans in the 2010 NFL Draft. Prior to his 9 year NFL career, Derrick attended Georgia Tech and the University of Miami where he received his MBA. Following his time with the Titans, he has focused on Impact Investing where he advises and invests in companies and organizations that offer a solution to social and environmental issues. Derrick, the 2nd active NFL player to become an open advocate for medical cannabis use is a Board Member at Athletes for Care where he champions the awareness and research of cannabis to heal and treat the chronic physical and emotional pain associated with retired athletes. He also serves as a member of NFLPA pain management committee and a partner of "With Love from Freddie".

Derrick is married to celebrity vegan chef,Charity Morgan and together they serve as brand ambassadors for Beyond Meat and have two children. Besides his family and professional endeavors, his faith is the centerpiece of his life.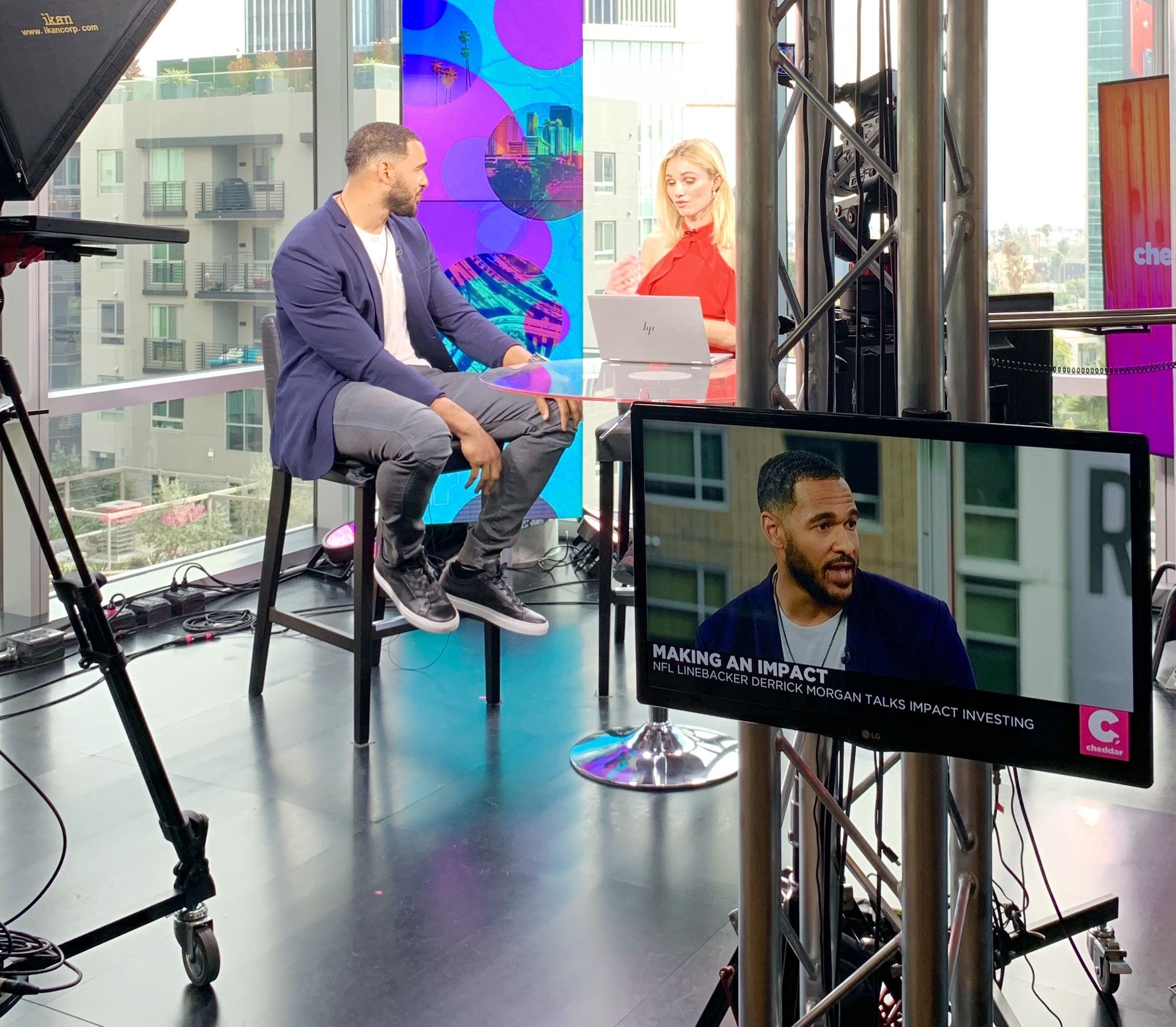 Revolutionizing the meat aisle with 100% plant-based products that look, cook & taste like meat, without sacrificing on taste or juicy satisfaction. Beyond Meat is a Los Angeles-based producer of plant-based meat substitutes founded in 2009 by Ethan Brown.
Bitwise Industries was founded in 2013 to move Fresno's technology ecosystem forward by focusing on the key areas of education, execution, and place. Education is delivered via Geekwise Academy, an accelerated training program providing real-world technology skills to all ages. Bitwise Industries provides execution by way of its full-service, custom software development firm, Shift3 Technologies. And, the ever-growing place component is made up of Bitwise's collaborative workplace, Hashtag, the technology hub, Bitwise South Stadium, and two new projects currently under construction in downtown Fresno, Bitwise|41 and Bitwise State Center Warehouse.
CleanFiber™ makes high-performance cellulose insulation from recycled corrugated cardboard boxes and other clean sources of high-quality fiber. The company was formerly known as Ultracell Insulation and was founded by veteran cellulose installers, who wanted to see this industry thrive despite declining supplies of old newsprint (which is the primary feedstock of the industry today).
Community Housing Capital (CHC) is certified as a community development financial institution (CDFI) and a community development entity (CDE) by the U.S. Treasury's CDFI Fund.
As a national CDFI, CHC aggregates loan capital to finance the creation and preservation of affordable housing. To fulfill its mission, CHC provides predevelopment, acquisition, construction, and permanent multifamily and single-family loans, directly and exclusively, to the high-performing, nonprofit developers of the NeighborWorks® network.
MACRO is a leading authoritative media brand representing the voice and perspectives of people of color. We create and finance film, television, digital content, technologies and brands which are driven by people of color that encompass universal themes to which all people can relate and connect.
CNote is an award-winning financial platform that allows anyone to make money investing in causes and communities that they care about. With the mission of closing the wealth gap, every dollar invested with CNote helps fund female- and minority-led small businesses, affordable housing and economic development in financially underserved communities across America. Through a growing network of non-profit lenders, CNote members have funneled millions of dollars into local communities, helping to create or maintain thousands of jobs and funding hundreds of small businesses since inception.